My heart goes out to anyone who is still in love with their ex but their ex is already dating someone else. I know how much it hurts to see the person you love date someone else before you've had the chance to move on properly.
Dumpers often start dating again not too long after the breakup so chances are, you are going to feel insignificant when it happens.
Since it can take over 8 months to get over your ex so he or she will likely date someone else during that time span.
If your ex hasn't started dating another person yet, please prepare yourself in advance. Practice acceptance and forgiveness so that if you find out one day, you won't lose your mind.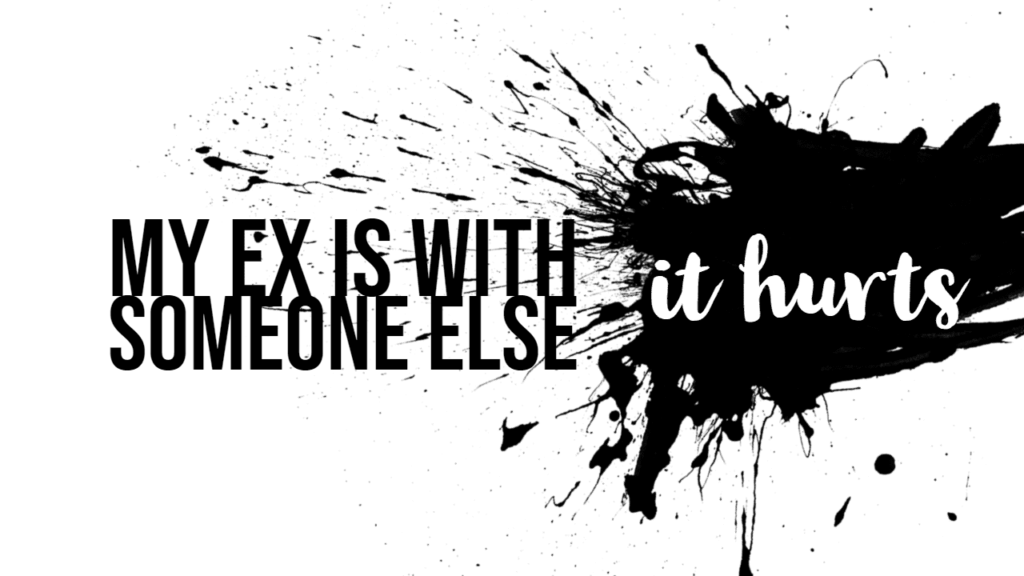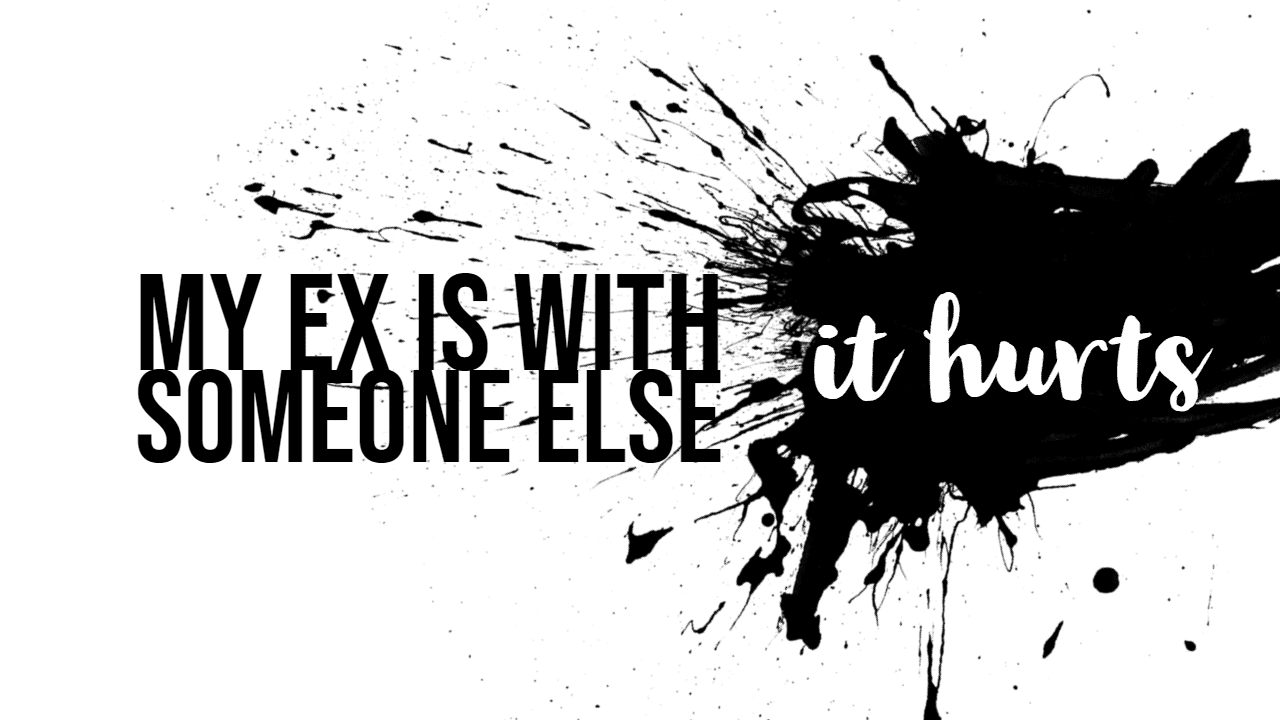 Why is my ex dating someone else already?
If you're recovering and your ex is dating someone else already, you're probably thinking why on Earth he or she would start dating so quickly.
You're probably dying to know answers to questions, such as, "Did I mean anything to this person? Does my ex have no shame? Why would my ex give up so quickly and start dating someone else?"
You're only human for doubting your ex's true intentions. Let me assure you that if the roles were reversed and you did exactly what your ex did, he or she would be thinking about the same things.
The way you feel about your ex post-breakup has a lot more to do with the fact that he or she broke up with you than it actually does with the relationship.
It's the sudden loss, a blow to the ego, self-esteem, separation anxiety and other breakup factors that make you suffer so badly.
Back to the point.
The reason why your ex is dating someone else already has nothing to do with what you were like in a relationship with your ex, but rather with things that are beyond your comprehension.
People that jump into a new relationship shortly after the breakup, usually do so to reap its benefits.
They want to love and be loved by the new person and forget about their previous partner altogether.
More often than not, people that come out of long-term relationships accept the first offer on the table the moment another person shows interest.
And as today's society is, couples tend to skip phases of courtship. Instead of developing a strong foundation, they dive straight into a new relationship and work on building everything else after.
To them, all that matters are the comfort and the advantages of being in a new intimate relationship.
So why is my ex dating already? What's the catch? My ex could have been happy with me!
Sometimes dumpers jump into a new relationship quickly after the breakup, expecting the new person to be your successor. They want and need their next relationship to fulfill them emotionally as quickly as possible and fill the gaps where you came short.
Exes that start dating immediately after the breakup do so because of internal weaknesses. Here they are.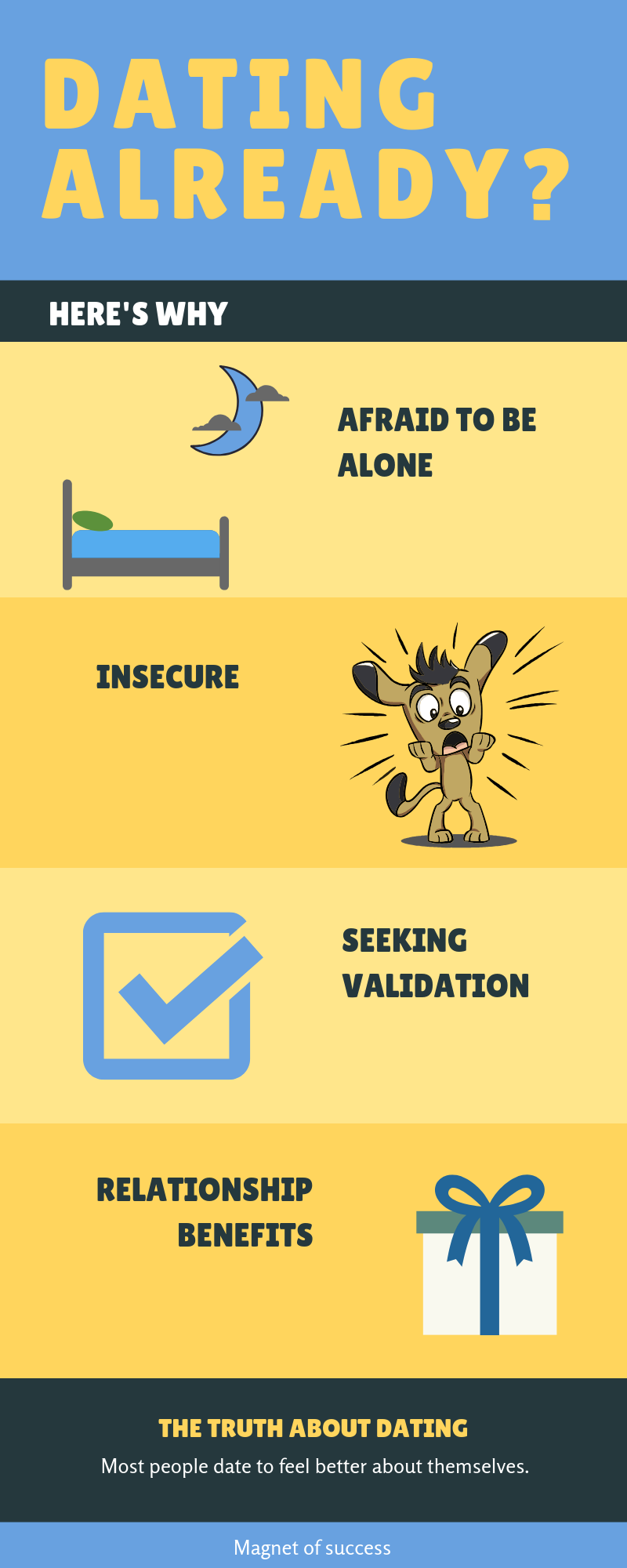 These are the main reasons why your ex is dating already. Since it's ridiculously easy to find a new person to date in this modern age, people get involved with someone else rather quickly.
Instead of spending days and nights alone, they choose to be with someone else and "replace" your duties.
Your duties were:
to give security
meeting physical and emotional needs
providing benefits of a relationship
helping in any way that has helped him or her to live easier
My ex is dating someone else already and it hurts
Since your ex is dating someone else and it hurts you badly, I would advise you to do what it takes to protect yourself. If you're a regular of this blog, you've probably gone deaf of hearing about the indefinite no contact rule by now.
If you're haven't heard about it or you're only partially impaired, we'll briefly go through the basics once more.
The indefinite no contact rule is about you and your recovery. Every time you look at your ex, your brain will automatically convince you that your ex is happy in his or her new relationship.
This happens due to over-analyzation. Since you want only the best results for yourself, anxiety creates the worst kinds of fears. Pain and suffering, combined with a happy ex, hurts you and makes you miserable as a result.
That's why you can and should avoid seeing your ex happy by any means necessary. You don't really need more anxiety after the breakup. The breakup pain is plenty I reckon.
Here are 8 tips on how you can guarantee the smoothest recovery for you when your ex is dating someone else and you're hurting.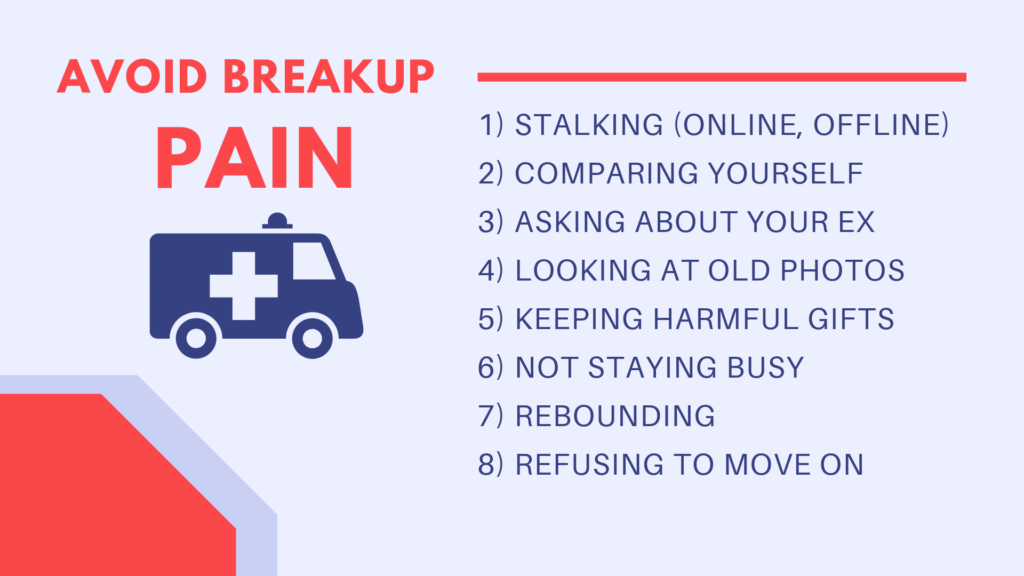 So if your ex is dating someone else already and it hurts like Satan, take my words of advice seriously. Go no contact with your ex without delay. You have nothing to lose and everything to gain.
Keeping tabs on your ex is like regularly looking at pictures of a dead person. It depresses you, fills you up with regret and self-blame and prevents you from moving on.
At least the dead person you're mourning over had respect for you and deserves your tears. Your ex, on the other hand, deserves only a big gift of absolute nothingness for discarding you.
Be really generous and give him or her as much of it as you can. Go above and beyond. I promise I won't judge you.
What can you do when your ex is dating someone else?
Whether it's your ex-bf or ex-gf that started seeing someone else right away, the best thing you can do is nothing.
See, doing nothing about your ex directly usually cultivates the best possible results when it comes to breakups.
For example, if your ex-gf started seeing someone else right away or soon after the breakup, you must:
not react negatively
avoid talking to your ex or about your ex
show no concern or hurt feelings
Trying to win your ex over with words and insecure actions is only going to push your ex toward his or her new partner. That's the main reason why you can't do anything rash that would ruin your long-term chances.
If you act needy and insecure, your ex could:
laugh at you
show your texts to his or her friends
devalue you
get a huge ego boost
Competing with your ex's new boyfriend/girlfriend
First of all, your ex doesn't deserve you to fight for him or her and neither does your ex want that.
If you want the best for yourself as well as your ex, you must let your ex date his or her new partner. Don't interfere.
Your ex has the right to date whoever he or she wants as the breakup has already occurred. There is nothing holding your ex attached to you now that you're both single so getting upset over it won't help you one bit.
What will help, though, is allowing your ex to see if the grass is greener on the other side.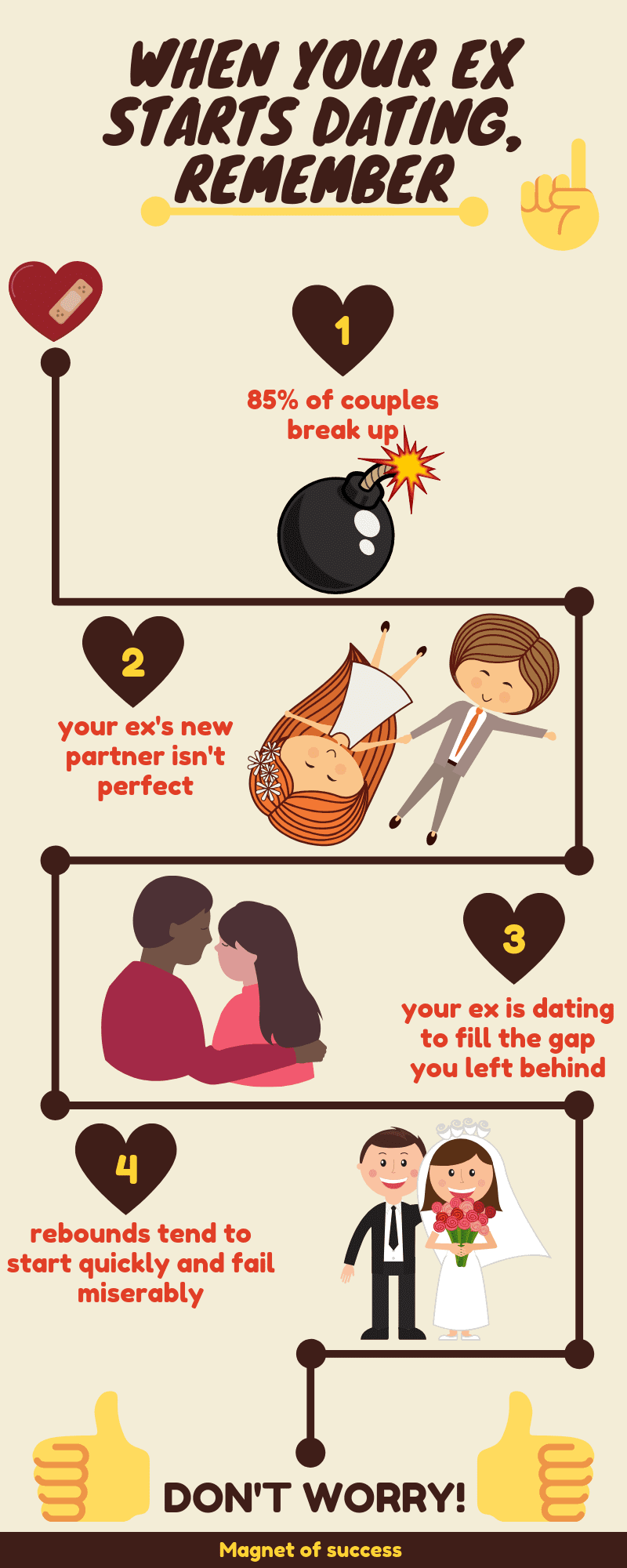 Consider your past relationship with your ex as your performance. How you performed whilst you were in a relationship with your ex will determine whether this new partner stands a chance against you. It's that simple.
Now, I know what you may be thinking. "I wasn't my best self in a relationship with my ex. I neglected my ex and took him/her for granted."
My friend, nobody is perfect. Not you, your ex or your ex's new partner. Everybody makes mistakes and so will your ex's new toy.
People are neglectful beings who take each other for granted, hence why GIGS – the grass is greener syndrome occurs so frequently.
The only condition this syndrome needs to grow naturally is time.
Apart from time, there are also a few ways to boost the syndrome and make it grow faster. Every relationship is guilty of these sins so here they are.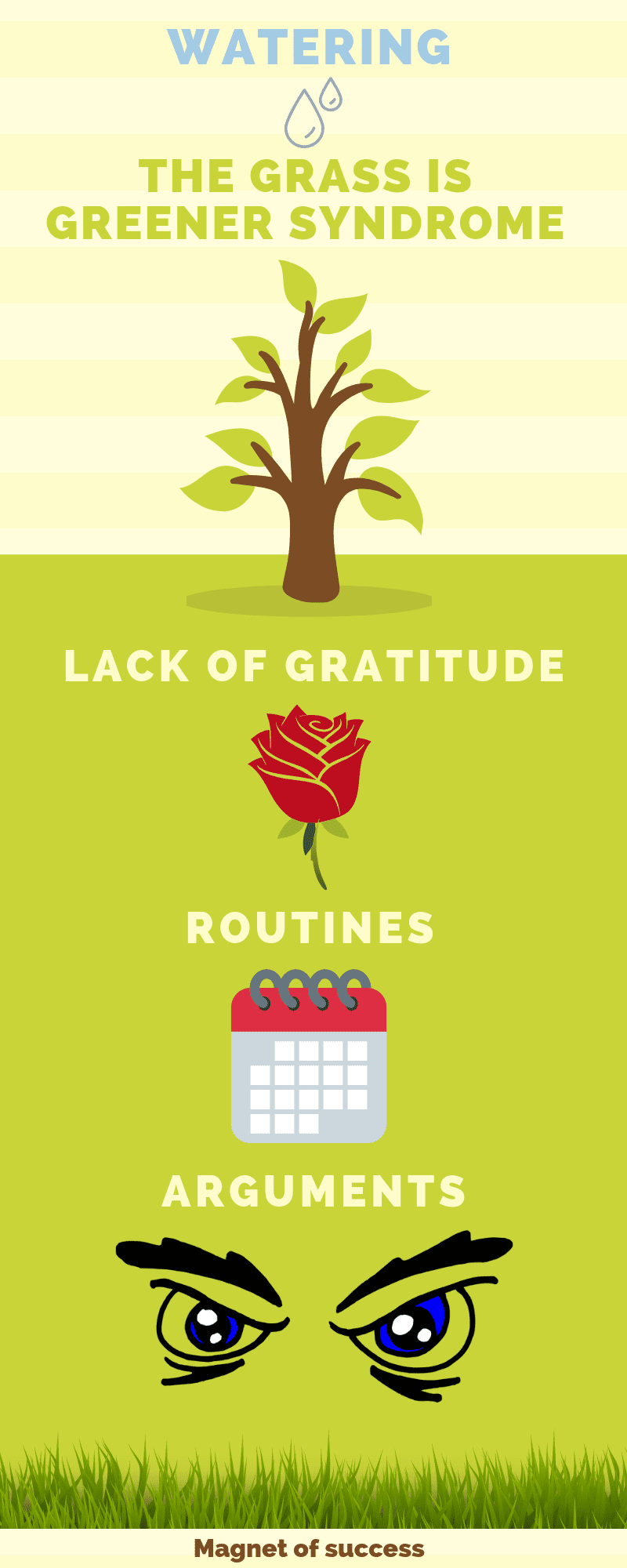 Your advantages as an ex
The longer you were in a relationship with your ex, the more you shared together and the better you bonded. You created precious memories together, created inside jokes, and became similar to one another.
So when your ex detaches from you and starts dating someone else within weeks or months, he or she will expect this new person to take your place.
Rebound relationships fail badly because people expect the best and get a lot less than they are prepared to bargain for.
When your ex "doesn't get" the new person, the new relationship will appear bland. It will lack the connection and intimacy of a normal relationship and fall apart.
All you have to do for it to fall apart is let your ex go through the 6 stages of a rebound relationship:
Infatuation
Honeymoon
Reality and conflicts
Nostalgia and comparisons
Regret and disappointment
Reconnection or abandonment
So if your ex is dating someone else, this new person could actually be the gateway back to your heart—even if you messed up badly.
But for that to happen, leave your ex's relationship alone so that it can unfold in whichever way it's meant to.
It hurts so much. My ex doesn't care about me at all!
If you think that your ex doesn' care, you're probably right. Firstly, he or she wouldn't have left. Secondly, your ex would have broken up with you and reassured you and stayed by your side to promote a fast recovery.
And thirdly, he or she wouldn't have jumped into a new relationship so shortly after ending it with you.
If your ex cared about you, he or she would have treated you with compassion.
Here are a few questions from me to you.
What does your ex's lack of care tell you? Do you still want your ex back even if it's for the wrong reasons? Is he or she still the best human being you can possibly pair up with?
I doubt that's the case, but I'd rather let you make that logical decision yourself.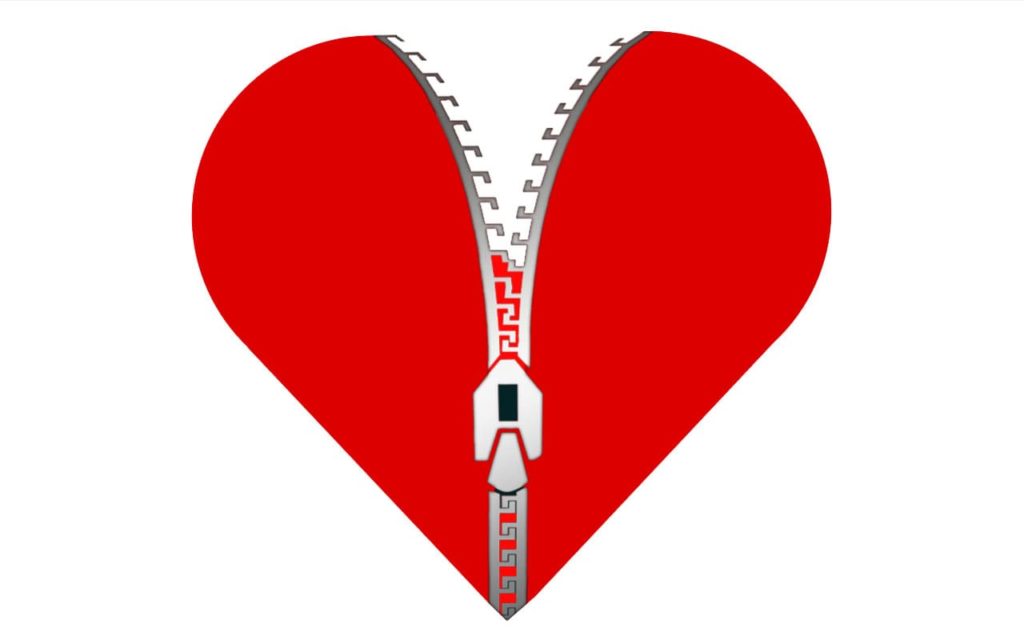 Please remember that anyone who casts you out of his or her life does so because that person never wants to be with you again. Things such as "It's just a break" don't exist when it comes to breakups.
Any kind of promise post-breakup is merely an excuse to withdraw from a relationship. It may be just a white lie but it's awful for you as it keeps you hooked.
So if your ex left you and used one of the generic breakup excuses, he or she lied for himself/herself more than for you.
That's because a person who cares about you would always be honest and break up with you properly.
Breakups truly suck and the amount of damage they cause is often irreparable. Many people develop fears and phobias of relationships as a result of an ugly breakup.
Whatever you do, try not to become afraid of relationships and never loving again just because you got involved with the wrong person. There are still many great people out there that will work hard for the relationship and make you a priority.
Please try to remain open-minded and allow new romantic opportunities to capture your heart once you've gotten over your breakup. Don't be afraid!
The real reason why exes come back
When dumpers break up with dumpees, they have absolutely no intention of ever coming back. To them, the breakup is final, absolute, certain, definite and never-changing.
Their decision, of course, doesn't always stay permanent as people's emotions change and dumpers sometimes come crawling back.
I often use strong words, such as crawling, begging, crying and running back whenever I mention dumpers returning to their exes. I do so for a very good reason.
If you think that your ex will come back just because his or her thoughts and feelings toward you change remarkably, you're mistaken. It's not about you anymore.
After the breakup, the fate of the reconciliation is in your ex's hands, or rather, in his or her head. The emotional and mental states need to be severely impacted before your ex will even think about getting back together with you.
In simpler words, your ex needs to suffer, and you, dear reader have little control over that.
So when I say that dumpers come crying back, they do so because something goes horribly wrong on their end. And since they suffer, they contact their dumpees to solve their internal issues.
Yes, people are that selfish. This is true whether your ex is with someone else or alone. The reason why an ex comes back is that always something significant changes internally in his or her head.
Let your ex come to you!
If you're still thinking to yourself, "My ex is dating someone else already and it hurts," then you should immediately do what it takes to get him or her out of your mind.
I know it's hard to let your ex go, but you need to start moving on as soon as your mind allows you. Only once you've done that, will you be ready to get back together with your ex if opportunities present themselves.
When you've done everything in your power to become the best version of yourself, is when it's finally time to let your ex come to you on his or her own terms.
That means you must never chase, beg, apologize or do anything that wouldn't impress even your dog.
If you do any of these post-breakup mistakes, you will only ruin your breakup persona and send your future chances of reconciliation to oblivion.
Is your ex dating someone else already and it hurts you beyond comprehension? What are you doing to cope with anxiety? Let us know by commenting below.