In this article, we'll discuss whether it's possible to attract your ex back with the law of attraction. But before we get into more detail, I would like to point out that getting an ex back with the law of attraction means you must first stop obsessing over your ex.
Once you regain your composure, you can then use the laws of the universe to guide you towards your dreams and goals.
For the law of attraction to do its work, post-breakup mistakes must be avoided at all costs.
I'm sure you're already aware that attraction and desperation don't go hand in hand, hence why any insecure behavior will only push your ex-partner further away.
In this post, we'll talk about whether you can attract your ex back with the law of attraction.
What is the law of attraction?
The law of attraction (LOA) is the most powerful law in the universe. LOA states that humans are the creators of the universe and the world around us. Because our thoughts are such a powerful tool, we can affect, change and manifest our surroundings.
With a positive mindset alone, we can achieve many great things—even attract an ex back. There are, however, restrictions to this law.
People have the right to free will, which means we can't impose our beliefs on them. We might not be able to directly change the way our exes see us—especially after the breakup. We can, however, make a few positive changes to indirectly affect them. And this is where LOA comes in.
The rules of the law of attraction to get your ex back
With the law of attraction, we can manifest love, health, prosperity or anything we desire. LOA works by focusing on what we want and never on what we don't want.
For example; since we want to get our ex back with this powerful technique, we would say something like: "I want to get my ex back, I'm getting back with my ex, I can feel us getting closer." We wouldn't say: "I don't want to lose my ex" or "I don't want my ex to forget about me." The law of attraction doesn't work with negatives. If you are feeling negative emotions, then negativity is what you are manifesting.
You cannot get your ex back with law of attraction if you are acting out of desperation. There is a huge difference between wanting and needing. The former is a positive demeanor, while the latter portrays obsessive attitude and a lack of control.
Law of attraction cannot be tricked by thinking and wanting something for a few moments and then regressing back to negative behavior. It requires consistency and an incredibly positive attitude towards what you are wishing for. Since you want to get back with your ex, you want to send nothing but positive vibes towards him or her. For starters, get rid of any self-doubt and increase your confidence.
The key is to always express our wants in the present tense as if it is happening right now, as opposed to using a future tense, like: "I will get my ex back."
How to get your ex back with law of attraction?
Everything in the universe of any shape and form is made of energy. Plants, rocks, items, animals, people, planets are made of molecules that vibrate at a certain frequency. The law of attraction states that like, attracts like. What this means is that you and your ex were once on the same vibrational level. At some point, you matched with the same frequency and stayed on equal wavelength for a while. Unfortunately, somewhere along the way, synchronization got disturbed and you disconnected.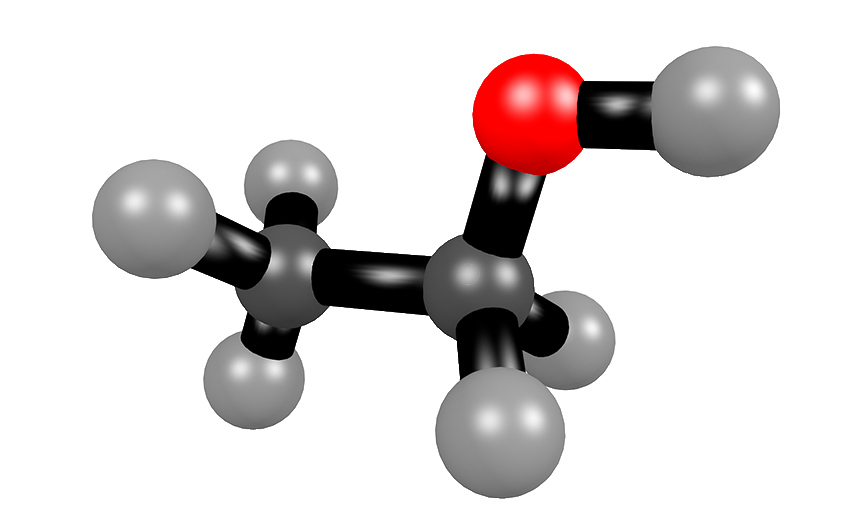 Okay, but how do I attract my ex back with law of attraction?
In order for you to attract your ex back with law of attraction, you need to start vibrating at a higher frequency. The higher the frequency you vibrate at, the higher the chances of catching the attention of your ex. There are many ways in which you can increase your vibrational frequency.
You must become aware that your vibrational strength comes from within. That means you have to change how you feel about yourself. This can be achieved by doing the following things:
meditating
using positive affirmations
volunteering
helping those in need
becoming a happy person
doing the things you love
correcting your shortcomings
caring for the elderly, children, animals

Many of you have seen The Secret, a documentary movie back from 2006 or perhaps you've heard of the book. The idea of The Secret is that we as human beings are capable of achieving anything we set our minds to. We can do so by wishing for something out of wanting with good intentions.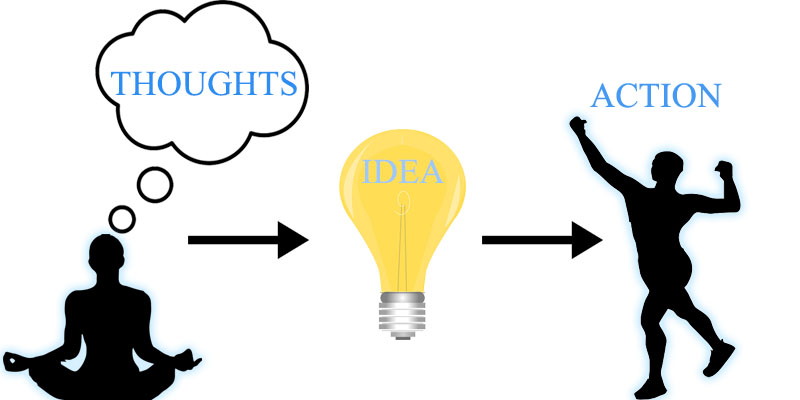 The more we want to achieve something, the more positive energy we should put into our goals. With the help of strong positive thoughts and dedication, actions follow. Because of all the positivity we put into this idea of reuniting with our ex, we craft a plan and execute it to near perfection. In order to make the law of attraction work, we must let the following laws take place:
law of deliberate creation – By deliberately sending our thoughts into the universe, we state exactly what we want. It's essential for you to continually create the positivity and keep wanting it in a healthy manner.
law of allowing – By allowing others to be who they want to be, we accept them for who they are. In order to get your ex back, you must respect his or her free will and never try to oppose it. For this reason, you must allow your ex to say and do what he or she wishes. Your ex has the right to do so as a free person, afterall.
Visualize
If you attempt visualization too soon after your breakup, you could end up hurting yourself and act out of desperation. Heal properly and get rid of the negativity and desperate longing before you try to get your ex back with law of attraction. It doesn't matter if your ex is seeing someone else or if he said he doesn't want to get back with you. If you are talking to your ex or can't stop stalking him online, it's probably a good idea to start respecting yourself and your ex by going no-contact. This is absolutely necessary before LOA can do its magic.
The trick to visualization is to get into a relaxed state and imagine how great it would feel in this present moment to be together with your ex. You can close your eyes, listen to a relaxing tune and concentrate. Try to remember how you felt when you were in a relationship with your ex-boyfriend or girlfriend.
Release your positivity into the universe and put emotion into your thoughts. Eliminate all doubt and be assured that getting together with your ex is the right thing to do and not just to make you feel better. Ruminate only about the good things and the joy the relationship brought into your life.
Remember the good times the two of you shared together and how those moments felt. Now that you have a clear image in your mind, imagine a ray of energy traveling from your heart to your ex's and vice versa. Stay focused on that connection. You and your ex shared an amazing bond in the past. Try to reconnect your hearts by sending out positive energy.
Meditation
Meditation can be of significant importance when it comes to attracting your ex back with the law of attraction. It's so prominent because it allows you to reach a state of relaxation much faster. Once you reach that state, meditation will keep you grounded and make you more resistant to disturbances. Start by meditating twice a day for 10 minutes. It will help ease anxiety, depression, sleep and help you feel better overall.
There are many ways to meditate. Here are a few tips that help me:
sit on a chair, floor or anywhere comfortable (lotus position or freely)
breathe in through your nose slowly for the duration of eight seconds
hold your breath for 5 seconds
exhale for the duration of 7 seconds
key is to focus on the breathing. Feel the air flowing in and out of your lungs
calm your mind by staying focused only on meditation
Positive affirmations
Use positive affirmations throughout the day to get rid of any negative emotions, as well as to state that which you want. Convince and explain to yourself why staying positive is good for your well-being and how getting back with your ex is the right choice for you. To get your ex back with law of attraction, you can say the following affirmations:
I'm getting back with (name) sooner than expected
(name) and I are meant for each other
I love my life and the positivity I bring to this world
I am grateful for having (name) in my life
It feels amazing to have (name) by my side again
I can feel (name) connecting with me on a deeper level
Gratitude
Positive affirmations are the best way to staying positive on this journey of attracting your ex back with law of attraction. Affirmations help you stay on the right path in life and prevent you from making any major mistakes.
Start by becoming grateful for everything and anything in your life. This means you should express gratitude for the food you eat, the friends and family you have, your health, education and everything you accomplished so far. Each and every day, show gratitude for having the things and people many don't have the privilege of having. You can also keep track your karma by writing in your diary. When things get hard, you can always read a few pages to see how far you've come.
By being grateful for everything positive in your life on a daily basis, you will inadvertently change your perception of yourself. As time goes on, you will start seeing yourself as a happier and kinder person. Your emotions will start becoming more and more positive and you will begin to attract the positivity around you.
Your thoughts and feelings work in correlation with one another, and can adapt your environment to your liking. When you become the light in the dark and you shine brighter than ever, people are going to notice your radience.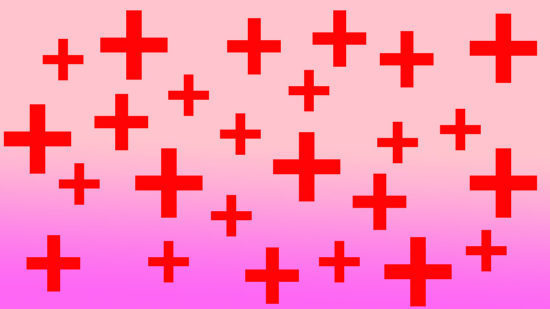 Do what makes you happy. Put on some music, tv, go out with friends and change your outlook on life. Positive thinking is much, much stronger than negative thinking. Because it's so powerful, positivity greatly impacts the process of manifestation.
Write down what you want on a piece of paper or in your personal diary and try not to have any expectations. Don't be concerned about how you will manifest your ex into your life. When and if it happens, you will be over the breakup. Focus on the positivity instead. Generate those positive feelings and let the law of attraction do its work.
Using the law of attraction to attract your ex back
One cannot attract that which he is not. If you don't feel worthy of your ex or you think he or she is prettier, richer or more successful, you are shooting yourself in the foot. Like attracts like, remember? You have first got to change the perception of yourself before you can start attracting others.
You can only attract your ex back with law of attraction if you are confident in yourself and your self-worth. When you are truly content with who you are is when you radiate with positive energy and work like a magnet for like-minded people.
If you keep being your best self, sooner, rather than later your ex will get back in touch with you. The new version of yourself is going to speak for you, hence why you will no longer feel the need to convince your ex to give you another chance. The transformed you will possess a lot of positive energy—which is irresistible to anyone. People really love being around other happy people, and this is what you're aiming for.
Because you believe you are already together with your ex, you don't portray neediness or exhibit any negative behavior. Confidence is the most attractive trait, and LOA cannot exist without it.
Telepathy
Telepathy or mind to mind communication works when you completely believe in it. To use it, first relax your body, get in a peaceful state of mind, close your eyes and use all of the techniques mentioned in this article.
By believing telepathy works, you begin to vibrate on a higher level, sending signals throughout the world. Whales use it to communicate with one another, and so can human beings. The human mind is extraordinarily powerful. Some say everything is possible if we use it properly.
As people, we only use 10% of our brain's capacity and there's no telling what we can achieve if we tap into our subconscious mind. Scientists believe we can unlock our true potential and take our abilities to the next level with meditation by focusing on our inner selves
So, how do you connect with your ex and make him or her text/call you?

Before you start, as always, make sure you are attracting your ex out of want and not need. Get yourself comfortable and try to relax. Close your eyes and visualize. Think of both of you already together and positively affirm your reasons for using LOA. Listen to subliminal messages on YouTube to help yourself stay calm and imagine a ray of light connecting the two of you. Use your imagination and get creative. The law of attraction has no limits. The more you believe in it, the stronger the results will be.
If it doesn't work the first time, don't panic. Give it another go later and focus on your inner being. Make sure you are vibrating at the right frequency by detaching yourself from the outcome.
Restrictions
Remember when I said that getting your ex back with law of attraction has a restriction?
Free will is one of them. You cannot directly change a person's opinion of you, however, you can immensely influence that individual. Because your ex's natural self-defense system is online and fully functional, it will take some time before you are able to bypass it.
English, please!?
Exes sometimes become very bitter after the breakup. It may or might not be your fault. Whatever the case, you must respect your ex's wish to separate from you and bid him or her farewell.
The more logic and reasoning you use, the more damage you cause. Instead, you need to take a step back and consider your ex's feelings from his or her perspective. An understanding of human psychology is important here, so I urge you to read a little bit about why your ex is angry and about the notorious no contact-rule.
Law of attraction is not working!
LOA always works and the silly part about it is that there is no time limit on when and how your ex will manifest back into your life. How do you know it works, you ask? There's only one way you know it works, and that's by not questioning it and self-doubting your decisions. Doubt brings more doubt, which creates negative emotions. Negative emotions strengthen your dubious thinking which makes it work the opposite from your original intent.
Most people that fail at manifesting their exes back into their lives with the law of attraction fail because of impatience. They want things to happen here and now by defying the law of the universe. By being impatient, you send negative thoughts into the universe, asking for negative results. Guess what that does? The universe hears your wish and delivers.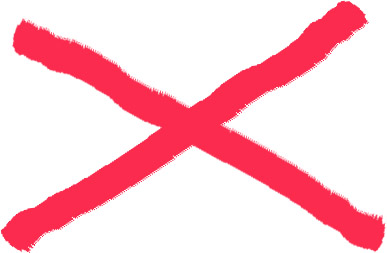 Start by paying attention to all the signs you might have missed already. Don't overanalyze everything. Instead, stay on your path and keep being positive.
What you need to do, is let go of your ex completely. Only when you have detached yourself from your ex and the outcome, is when it's possible to get your ex back (especially when it comes to LOA).
Stop trying to win him or her back if you are in a desperate state of mind. As hard as it seems, become happy with yourself first. Now is the best time to examine the relationship killers and start fixing them immediately. Your motivation should be over the roof right now, so get out of your comfort zone while the desire to make positive changes is still there.
Getting your ex back with law of attraction makes the journey much easier. You still have to follow the common principles when it comes to getting your ex back, starting with the 30-day no contact rule.
Strive to become the best version of yourself by working on your flaws. All the positive changes you make to your life play a huge role when it comes to getting your ex back. Make yourself as attractive as you can so that when time is right, you and your ex may have another go.
Did you enjoy reading this article? Have you tried getting your ex back with the law of attraction? Comment below.