No matter how hard the breakup is, all ex-partners should give each other some space right after the separation.
How much space and time depends on the ugliness during and after the breakup.
Time apart should be determined by factors such as cheating, emotional and physical abuse, manipulation, neediness, lying and so on.
The longer such negative actons went on for, the more time apart is needed between the ex-couple.
More time apart = more time to cool off and recover from the drama.
And the post-breakup focus should definitely be on oneself, rather than on another person.
That's because the time after the breakup is meant for ex-partners to improve their shortcomings.
You need to know that something went wrong and that you and your ex are both partially responsible in one way or another.
So use this time wisely as each breakup happens for a reason and exists to teach you a lesson.
My ex doesn't contact me first
When your ex doesn't initiate contact first and instead, you're the one who keeps reaching out, you need to stop.
By "stop" I mean that you need to cut all attempts to seek validation from a person who clearly isn't giving any to you.
Your ex's interest level is way too low for him or her to bother contacting you.
So if that's what's happening right now, consider yourself lucky if your ex even replies to your messages.
Try putting yourself in your ex's shoes for a minute.
Let's say a person you don't like messages you multiple times a day, asking you to talk to him.
He does this day and night and literally begs you to meet up with him.
Naturally, you will avoid this person like the plague since you don't want to be a part of his insecure life.
But because you're a nice person, you manage to reply and leave it at that. You simply aren't interested in taking it further.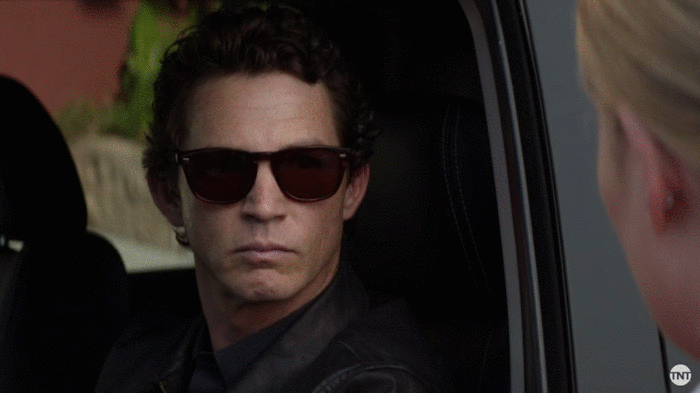 The same applies to your ex. He or she is asking for time and space from you.
So the most you can do is to pick up the remaining pieces of your dignity and let your ex be.
For you to have a decent conversation with your ex, your ex has to be the one to initiate contact first.
You are no longer in a relationship with your ex and staying friends right after the breakup is nearly impossible.
That's why there's nothing holding you together anymore—which makes you closer to enemies than friends.
But to be honest, the chances of reconciliation are probably higher when you're enemies.
And that's because your ex isn't ready to talk to you yet, so stop forcing conversations upon your ex.
Remove your attention and wait for your ex to change his or her mind about you.
Your ex might or might not do that depending on his or her mentality and how far you've pushed your ex.
But by the time your ex changes his or her mind, you will hopefully be in a neutral state and validation from your ex won't matter to you anymore.
You need to understand that detachment is a powerful state to be in.
The moment you no longer "need" your ex is when you will see your ex for who he or she truly is.
The time apart is truly good for both you and your ex as it can make you realize what went wrong in the relationship and whether you want to pursue the broken relationship.
Basically, when your ex doesn't reach out and initiate contact first, it means that you value your ex and the relationship a lot more than your ex values you.
It's unfortunate that your ex isn't as interested in conversing as you, but that's just the way breakups are.
Your ex wouldn't stay away from you for long if he or she truly loved you. Your ex wouldn't want you to move on with someone else or on your own and lose you forever.
Now that you're broken up, your gut instinct tells you to chase after your ex or your ex will move on.
But the fact of the matter is that the worst had already happened.
You lost your ex, so your next goal should be not to push your ex further away.
So when your ex doesn't initiate and text you first, don't fret.
It's possible that your ex isn't as content as you think even if he or she appears to be.
Your ex's ego after the breakup is probably way too high for your ex to contact you until your his or her ego takes a hit.
My ex doesn't contact me first, but replies
When your ex doesn't contact you first and replies to your messages, it's a good sign in a way.
It means that your ex doesn't want to be rude to you since you haven't (completely) obliterated your self-respect just yet.
You haven't begged for attention or a second chance (that much) and so your ex still possesses some respect for you.
This doesn't, however, mean that you should keep messaging your ex despite getting some sort of response from your ex.
You need to know that your ex's defenses will never come down as long as you are trying to force your way through.
Pouring your heart out, therefore, won't melt your ex's heart, hence why I advise you to take a step back and prepare the right game plan to get your ex back.
Basically, prepare yourself for the time when your ex lowers his or her guard.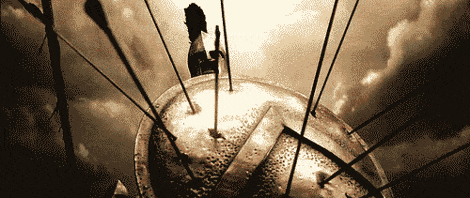 When your ex finally reaches out is when it's your time for you to act.
But in the meantime, become the best version of yourself and show your ex all the changes you've made since the breakup.
Actions speak louder than words, so inspire your ex without any words.
And note that you shouldn't ever have to point out the reasons why your ex should be with you and how you can contribute to your ex's life.
Your conversation with your ex is not an interview, so keep your skills to yourself.
It has to be your ex's idea to get back together, not yours.
So let your ex come to a realization on his or her own and see what you have to offer.
Your only job as a dumpee is to be the person you have always been and improve the parts that your ex may not have liked too much.
Do it for yourself though, and I guarantee that you won't feel the need to show your ex all the changes you've made.
The new and improved you will be noticeable a mile away.
Nobody knows whether your ex will come back to you for sure, but that's what makes life so exciting—and at the same time scary.
We don't know how it will unfold so all we can do is wait.
Should I ever contact my ex first when I want him back?
You already know that contacting your ex first is a grave mistake.
Any real professional and a non-quick, money-grabbing coach will tell you that indefinite no contact rule is the only way to go.
And if you're thinking of breaking no contact for whatever reason, just know that your reason for reaching out to your ex likely isn't good enough.
Your ex will probably see that you're up to no good and stop talking to you again.
And that's something that will force you to get hurt again.
So find the power within you to resist the temptations to reach out first, and I guarantee that you will maximize your chances of reconciliation.
A part of your personal transformation should be to control your impulses.
And I can tell you now that as long as you keep reaching out, you will never attract your ex back.
The law of attraction to get your ex back states that attraction can't and won't be forced and manipulated.
In all honesty, exes come back when you've moved on.
Why, you ask?
That's because your ex will know you no longer want him/her.
Your ex is going to wonder why you don't want him or her anymore and might even become the one to chase you.
So know that no contact is the only way to you turn the breakup upside down on your ex when he or she doesn't initiate contact first.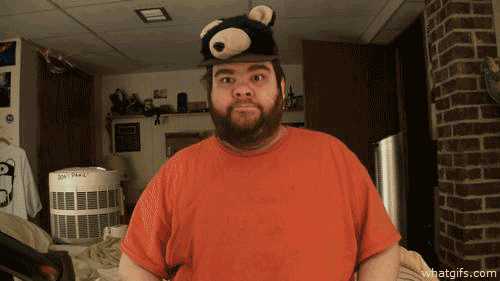 By portraying confidence and high self-esteem, you indirectly tell your ex that the breakup is not going to crush you.
Don't say that you don't need your ex to your ex's face, of course. Simply walk away and show your ex strength and self-respect.
I truly believe that every person should develop self-respect. We should be taught how to love ourselves from a young age so that we can act and react well when we face a breakup.
Improve, improve, improve
When your ex doesn't message you first, you should be thanking your ex for allowing you to move on easily, instead of dragging you around with him or her.
The last thing you want is to be stuck in friends zone, not knowing what to say or do to make your ex love you again.
You could end up getting used as your ex's crutch and help your ex move on with ease.
Also, listening to your ex talk about his or her new partner would drive you insane.
That's why you have nothing to lose by staying away from your ex. Absolutely nothing at all.
What's done is done, and it's best for your health that you accept the breakup as quickly as possible.
Become a person of high value and let your ex reach out to you first.
A person who values oneself doesn't seek happiness in others.
It's also true that one who is unhappy with oneself cannot make others happy.
So work on yourself and engage in activities with people who complete you.
Your ex was just an addition to your life, to begin with.
So I sincerely hope that you realize that.
One day, you will definitely look back and see that you never needed your ex to live life contentedly.
You just needed more time to detach yourself from your ex.
So treat yourself with respect and your ex might also.
Happiness -> attraction -> envious ex-> contacting you.
When I tell people to do nothing to get their ex back, I mean to do nothing directly with, to and for their ex.
I would like you, however, to pull that focus away from your ex, kick your ex off the pedestal, and stand under the spotlight yourself.
As a person of high value, you are the creator of your own happiness and in complete control of your life.
You are the only person who's been there from the beginning and will be there until the end for you.
So remember this always and forever. You can always rely on yourself.
And if you find it difficult to stay away from your ex, reach out to me. We can devise a plan together and get your ex off your mind.
Has your ex contacted you or did you initiate contact first? Please leave your comment in the comments section below.