Separation anxiety after the breakup is often misunderstood and thrown around like it's an extremely common breakup symptom.
To be fair, it is pretty common, just not with dumpers. Dumpees are the ones who grieve and experience anxiety due to the sudden termination of their relationship. They are the ones who get abandoned, mistreated, belittled and disrespected so they are the ones who experience a rollercoaster of separation anxiety.
The main reason why dumpees experience separation anxiety is because they care and want a future with their partner.
The first 7 days are the worst as the anxiety is at its highest. It can feel close to the effects of drug withdrawal or exactly like it. This is because the bond that gets severed with the separation comes to an abrupt end, forcing the dumpee to go cold turkey.
In this article, we'll put separation anxiety under the microscope and discern what's really going on with dumper's emotions after a breakup.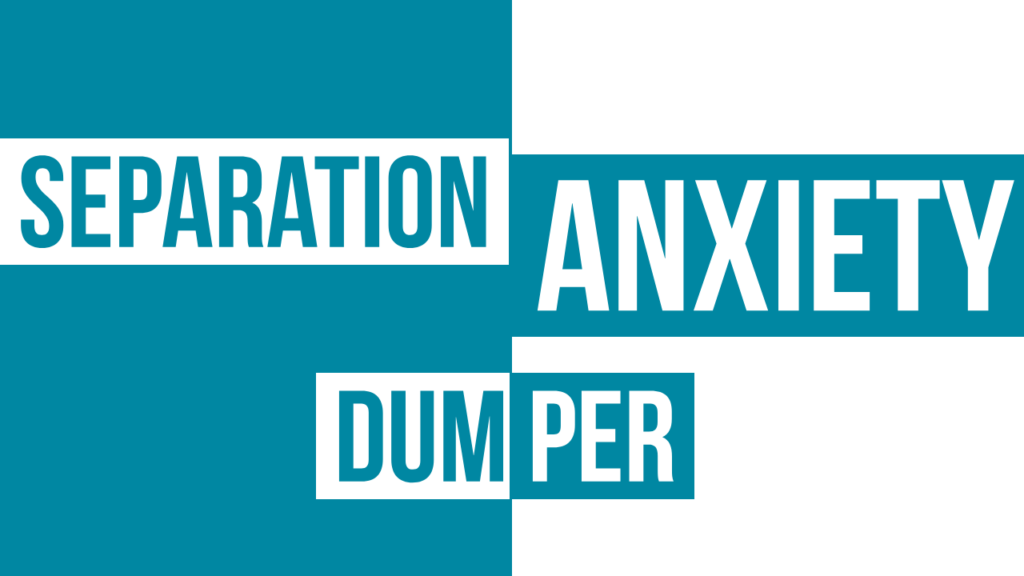 Symptoms of separation anxiety after a breakup
Separation anxiety is usually associated with children, but adults experience it as well. It normally occurs when a person is separated from his or her partner for any reason and gets overwhelmed with anxiety as a result.
Breakup separation anxiety entails:
immense fear of being alone
uncontrollable worry and anxiety
distress from a lack of control (i.e. not knowing where the partner is and who he or she is with)
becoming lost and disoriented
imagining the worst things happening
losing trust in his/her own capabilities
losing the ability to function independently
Do dumpers feel separation anxiety?
Contrarily to dumpees, dumpers don't care enough, hence why they usually don't experience much (if any) separation anxiety. They instead feel sad and guilty for putting their ex through a lot of pain. If you ask me, that alone is enough. As long as dumpers feel something, you can be certain that they care.
It may not be sympathy or full-on regret, but at least they often feel guilty for leaving their (long-term) partner.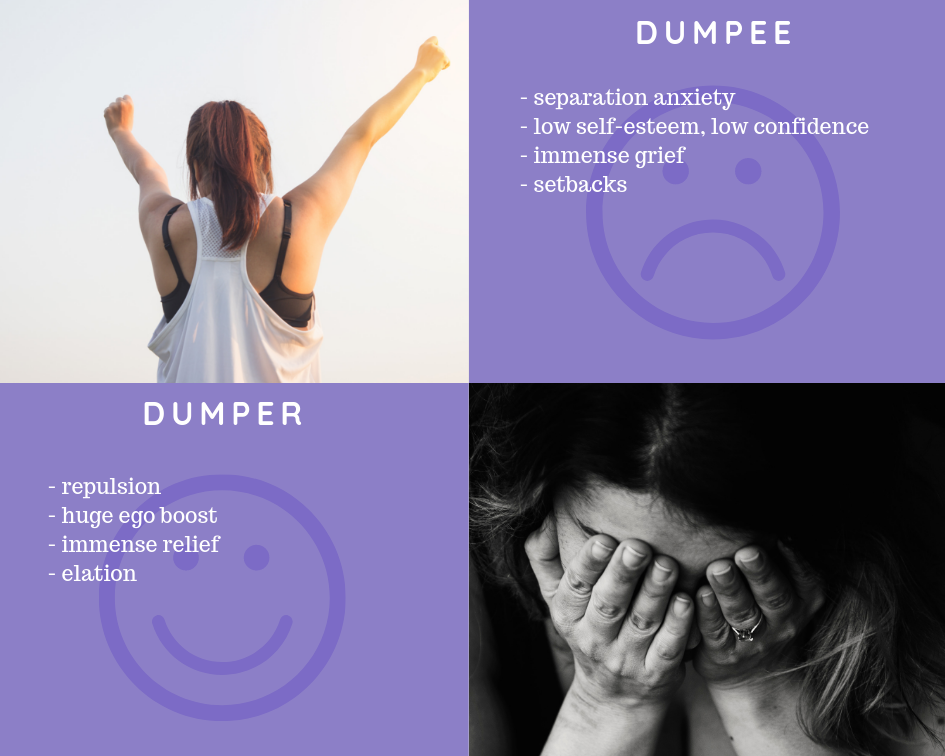 You may want your ex to experience separation anxiety, fear and pretty much what you go through, but that just won't happen. Dumpers simply aren't emotionally invested anymore.
It's like asking a stranger you just met to cry over your recent misfortune and expect him or her to be empathetic and understanding.
Now, by no means is your ex-partner a stranger. It's just that he or she is no longer concerned about you to that degree. As dumpers often state, "It's not my problem."
This detachment doesn't occur overnight as some dumpees confusingly proclaim. The breakup may have occurred out of nowhere, but it was definitely planned. This is true for at least 99.9% of all breakup cases.
Your ex has been preparing to deliver the news to you for ages (or at least long enough) to feel happier to leave the relationship than to stay in it and fight through repulsive emotions.
Yes, repulsive emotions are what prevent the separation anxiety from occurring after the breakup with dumpers. The newly-created emotions of revulsion back up the rational decision and create an intense desire for separation.
In other words, your ex's hatred tank filled up to the maximum and he or she, as a result, needed to run away as soon as possible—as fast as possible.
What about the dumpers that feel separation anxiety?
Some dumpers do, however, experience separation anxiety to some degree. They suffer mainly from a lack of activities, friends or things going on in their lives.
The ones that sit at home and quite frankly, don't do much with their lives will get to the regret and sadness stage of a breakup for the dumper nearly instantaneously. They will experience the separation anxiety after the breakup and feel miserable as a result.
Dumpers who experience separation anxiety are usually the ones who:
were diagnosed with anxiety disorder, social anxiety, personality disorder, panic disorder, and post-traumatic stress disorder.
were forced to break up because of disapproving families
broke up in the heat of the moment
rebounded with the wrong person
broke up for little reasons or because of rumors
separated due to distance alone
left the relationship because of depression or mental illness
lack the self-esteem and confidence to undergo the breakup
still loved the dumpee but didn't think it would work
Those dumpers who leave their long-term partner for another person usually don't suffer from separation anxiety. Rebound relationships make sure of that as they provide the dumper with immediate comfort and security.
Monkey-branching to a new person can be a short-term solution to avoid separation anxiety as a dumper (especially if the dumper isn't over the dumpee yet). In most cases, the separation anxiety is prolonged until the day the rebound relationship comes to an end.
Once the new romantic relationship comes to an end, the dumper is then hit by waves of anxiety (just like the dumpee right after the breakup) and has to deal with rejection or failure of two relationships.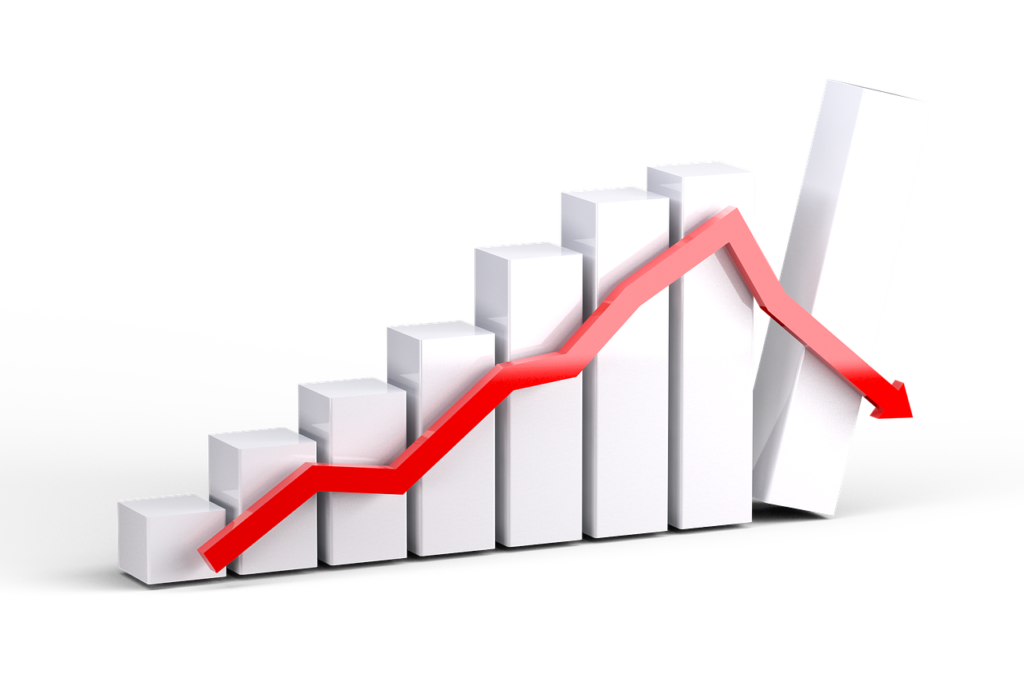 That's when the fear and anxiety finally set in, wounding the dumper severely—causing him or her to run back to the dumpee and profess his or her immense love.
Gradual breakup vs sudden breakup
Anxiety levels are at their worst when the breakup is so unpredictable it ends up shocking the dumpee or the dumper. That's why sudden breakups are way more painful than breakups that you can see coming from a mile away.
Since sudden breakups (figuratively speaking) tear your heart out, they coincidentally, cause the most separation anxiety.
The uglier the way in which a person is abandoned and the worst he or she is treated after, the more devastating the post-breakup pain and separation anxiety get.
This unbelievable pain of the separation anxiety is the reason why many people are so afraid of getting involved with another person again.
If you are one of these people, try not to be afraid of loving and being loved again. Just because your ex made you feel worse than a bug, doesn't mean the next person will.
But before you start dating someone else, I'd advise you to work on improving your self-esteem. If you do this right, a gradual or an unpredictable breakup won't affect you to such degree again.
3 Stages of separation anxiety for the dumpee
Separation anxiety mainly happens to dumpees so I will write about the following stages from the dumpee's perspective.
Here are the 3 stages of separation anxiety in adults.
1)Withdrawal
The first stage of separation anxiety is the withdrawal stage. In this stage, the dumpee suffers from various mental and physical withdrawal symptoms. These symptoms include headaches, nausea, panic attacks, lack of appetite, chest pain, vomiting, diarrhea…
This stage is the worst because the dumpee often experiences so much pain that he or she ends up completely drained of energy and loses weight, as a result.
2)Grief
Following the withdrawal is the grief stage of separation anxiety. During this stage, the dumpee regains his or her composure and gets his or her appetite back. Weight naturally starts coming back on and the dumpee enters a stage of depression.
Feeling down and depressed are the predominant types of moods dumpees usually experience in this stage.
3)Recovery
In the last stage of separation anxiety, the dumpee is recovering and leaving his or her predicament behind. Every now and then, the dumpee gets hit with anxiety caused by emotional setbacks and wishes that he or she would start feeling better already.
Separation anxiety VS Elation
Dumpees feel unbelievable separation anxiety due to the breakup. Dumpers, on the contrary, experience very tiny amounts of this symptom. Instead, their worst enemy is regret, guilt, shame, and revulsion.
In all honesty, I'm not sure why people talk about dumpers getting hit by separation anxiety. Most of the time, it just doesn't occur or if it does, it happens for a very short time (a few days).
I believe people assume that since they are the ones suffering from separation anxiety, their dumper ex must be hurting well. If only it were as simple as that.
If you're hoping your ex is suffering as much as you are, then I can tell you right now that your ex isn't even in 1/10th of a pain you are. You are the one in pain and your ex is likely on cloud 9. This, of course, depends on how long it's been since the breakup.
But don't worry, dear friend. Your ex has already ordered his or her karma delivery. It's already on its way. All you need to do is start moving on so that when it finally comes knocking on your ex's doors, you can bask in justice.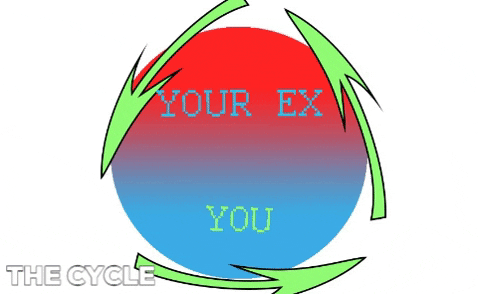 When you forget about your ex and finally move on, it's your ex's turn to get off his or her high horse. That's when your melancholia and your ex's elation will switch around.
You will become happy to be alive and your ex anxious and miserable.
Karma works mysteriously, but don't become obsessed with it. Simply let go of your ex and focus strongly and solely on yourself.
Did your ex experience separation anxiety? What did your ex do post-breakup that proves or contradicts this article? Comment in the comments section below.